We'll Be With You Every Step
Let our team produce your next virtual or hybrid event.
Our team of event producers have been reimagining upcoming events with your safety and event goals in mind. We look forward to seeing you and are ready to assist in designing and producing your next meeting with hybrid and virtual solutions that can be customized to match your needs.
Pre-Event Consultation
Event consultation begins with understanding your needs. Your Event Coordinator will schedule a virtual walkthrough or an appointment-only on-site visit so you can view the property.
Scheduled Run-throughs
Our AV Technicians will gladly set up a runthrough of your virtual / hybrid event a week prior so we can ensure a stunning production day of.
Registration Services
Our Registration Team can assist in both the online and in person attendee registration.
Event Coordination
Each event is supported by an Event Coordinator, AV Technician, and Facilities Team to keep both the virtual and physical aspects running smoothly.
Our AV Technicians remain on site to monitor the status of the audio and video quality during your conference / webcast / recording.
Event Analytics
Your Event Coordinator can provide you with post-event information on viewership so you can evaluate the impact of your event.
"The FSU Turnbull Conference Center is now ready and able to assist you in accomplishing your event goals in a safe and professional environment.
You will not regret contracting with this fine FSU facility!"
Paula Moyer Jones
Director of Presidential Events
Florida State University
Leverage the professional spaces of the Florida State Conference Center to host your event while extending your reach to remote audiences through technologies such as webcasting, video teleconferencing and recording. See how some FSU departments are transforming their meetings with our case study examples.
Learn how we helped the College of Nursing transition from a physical to a virtual event.
The Greater Tallahassee Chamber of Commerce
See how it's possible to transform a physical 100 person event into a fully engaging, virtual conference.
With the help of Executive Sound we were able to facilitate a seamless, publicly broadcasted Annual Meeting for the FSU Board of Trustees.
"Thankfully, we were able to move forward with our educational seminar virtually because of the expertise and infrastructure already in place at Turnbull to support us."
Sue Porterfield
Assistant Dean for Graduate Programs
College of Nursing
Florida State University
Our Commitment to Keeping You Safe
See Below for Our New COVID-19 Precaution Measures
Your health and safety is our primary concern.
Our Hybrid Events let you be flexible and confidently adapt to any changing conditions.
Event Space & Vendor Layouts
New room layouts maintain a 6-foot social distancing guideline and all event spaces will have designated entry and exit doors.
Room Refresh & Turns
Room is sanitized between turns. Caterer must change all linen between setups.
Public Areas
High-traffic areas are sanitized frequently. Hand sanitizer stations are provided as well as signage reminding guests to maintain social distancing.
Event Coordinators
Event coordinators completed a COVID-19 Safety Training and are required to wear personal protective equipment.
AV & Tech Support
Podium keyboards, touchpads, and microphones will all be disinfected during breaks between speakers.
Catering
Caterers must comply with new FSU COVID-19 Safety Guidelines.
"The Turnbull Center was the perfect location for us to host our inaugural virtual conference!
The Turnbull staff could not have been more accommodating and we definitely plan to continue using the Turnbull Conference Center for future College of Nursing events!"
Gabriela Mendizabal
Executive Assistant to the Dean
College of Nursing
Florida State University
Florida State Conference Center
Where Tradition Meets Technology
The Augustus B. Turnbull III Florida State Conference Center, completed in January 2010, is a full-service center for hosting academic conferences as well as government meetings, non-profit, business and community events, association programs, corporate seminars and professional development events.
The Center has 11 meeting spaces including an auditorium, dining room (with catering kitchen), seven break-out rooms, an elegant atrium, a well-appointed executive boardroom, a business meeting room and a training room. Additionally, the Center provides the latest in technology infrastructure to support on-site and off-site participation using web recording technologies and our full-service video studio.
Centrally located near the FSU campus and in close proximity to the Florida State Capitol, the Center offers professional event management, flexible catering options and convenient parking.
Florida State Conference Center
555 W. Pensacola Street
Tallahassee, Florida 32306-1640
Telephone: (850) 644-3801 – Mon.-Fri., 8:00 AM – 5:00 PM EST
Fax: (850) 644-2589
Quick Links:
Room Gallery | Virtual Tour | Map
*Disclaimer* Please check with your Event Coordinator for current room capacities and configurations
Check out views and specifications for each of our meeting spaces. Each space can be reconfigured to meet your event needs.
Florida State Conference Center Room Gallery
You can also take a virtual tour of the Conference Center.
The Florida State Conference Center is comprised of dedicated professionals who provide professional event planning geared toward making your event a success.
Event Planning – An event coordinator will assist you in planning all elements of a successful event.
Presentation Services – Our team will assist in selecting lighting and sound options as well as optimal use of the Center's video walls and smart podiums. Extended services such as graphic design and web recording are also available.
Catering – Your catering choices range from coffee breaks to a selection of buffets and served meals varied enough to meet anyone's tastes or dietary requirements. Let us provide great food for your event at reasonable prices. Contact us today to start planning your event.
Registration – The Center offers options for convenient electronic event registration.
Parking – Our adjacent five-story parking garage has the potential to allow your guests ample covered parking at reasonable rates.
Equipped with the latest in live presentation video streaming and a friendly and knowledgeable staff, the Florida State Conference Center stands ready to deliver your message.
Webcast recorders capture and stream conferences for live or on-demand viewing.
More about our Web Recording and Video Studio Services.
What types of events can be held at the Florida State Conference Center?
Consistent with the department's mission of learning for life, the center is intended for academic conferences, government meetings, association programs, corporate seminars and numerous other professional development events.
I want to hold a meeting at the FSU Conference Center. How do I get started?
Contact us to ask about booking. An event coordinator will be in contact with you soon.
What services does the Florida State Conference Center offer for my event?
We offer a variety of media services and equipment, registration, and catering services. Please contact us for details and pricing.
What about parking?
Reserved parking is available in the adjacent 5-story parking garage with prior arrangements.
Will I have assistance during my event?
Absolutely. Your event coordinator will be present to help with last minute room changes, additions to A/V needs, or anything else that may occur. Your event coordinator will monitor all areas of the event during the scheduled times and assist in any way needed.
Do you offer follow-up feedback from my event?
Event analysis is available. We can collect information from your participants regarding the operation of the event and any other specific information you desire.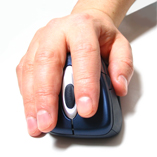 Links to related forms and documents:
Application for Waiver of FSU Conferencing Services (176kb PDF)
Online Registration and Fee Collection Inquiry Form (176kb PDF)
Using the Centers' Technology for High Impact – A resource with specifications for creating graphics for the Center's HD screens
The artwork displayed in the Florida State Conference Center is part of the Art on Campus initiative that aims to showcase and promote artworks produced by faculty, alumni, graduate and undergraduate students of the School of Art and Design.
Learn more about The Art on Campus Initiative at the Florida State Conference Center.